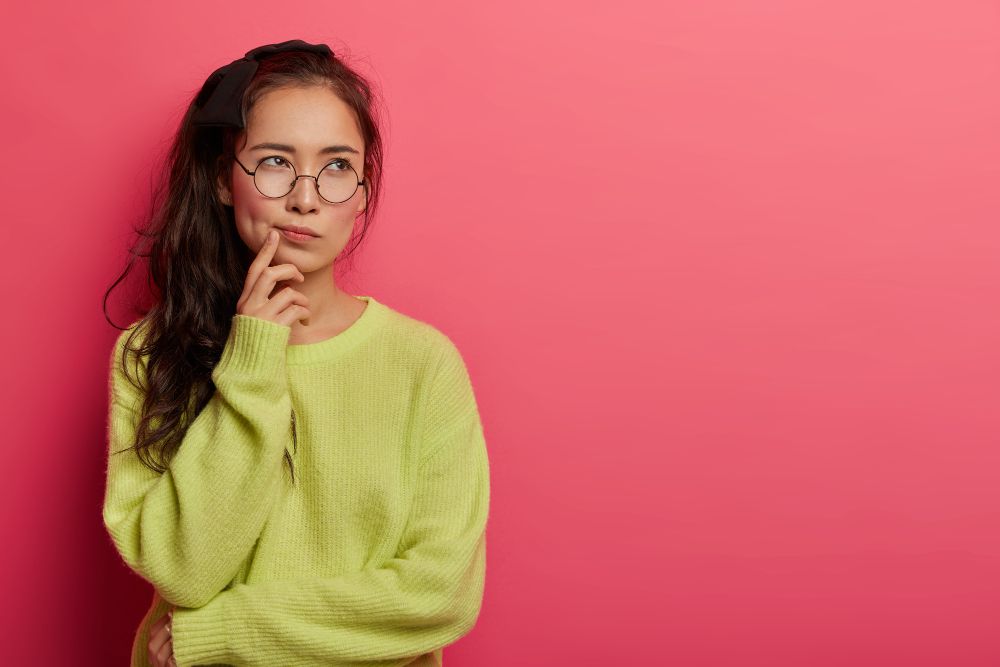 When it comes to finding a therapist, the general public is better equipped than ever before. There are search engines, online provider directories, and other tools that can help you find a therapist in your area. That said, getting the care you need isn't just about finding a therapist – it's about finding the right therapist.
When clients have a therapist who sincerely meets their needs, they're more likely to get the optimal benefits from therapy. So, what do you do? There are ways to feel confident in your decision, and we're here to help.
7 Tips to Help You Pick A Therapist
Whether you're seeking a mental health professional for yourself or your child, it can be hard to know what to look for. Use these tips to make an informed choice.
Search for a specialist
One of the first things you should look for is a therapist who specializes in the concern you or your child need help with. For example, let's say that your child is struggling with disordered eating. To achieve the best results, seek out a therapist that specializes in eating disorders – ideally with experience or training specifically in disordered eating in children – rather than going with a therapist who has an opening but has no background working with eating disorders.
The same is true for ADHD, Autism Spectrum Disorder (ASD), Obsessive-Compulsive Disorder (OCD), and nearly any other possible concern. The reason for this is that therapists with specialized training in a particular area have a deeper understanding of that concern, and have more tools to adequately address presenting problems using evidence-based treatment interventions and techniques. Therapists without specialized training in a particular area may still be able to help you with that concern on a general level, but they may not know the best way to approach or interpret your concerns based on current understanding of the condition. Subsequently, your family may not get the full benefits of the mental health support you're working so hard to find.
To do this, you might:
Search the web with specific keywords (e.g., "ADHD child therapist near me.")
Ask a doctor for a specialist (e.g., "Can you refer me to someone who works with OCD in kids?")
Call your insurance company and ask for someone who works with your concern.
If there is a specific type of therapy you have in mind, such as cognitive behavior therapy, that is something else you might look out for. Otherwise, you can simply ask about the approaches they use and how they work later.
Discuss their level of experience
Once you find a therapist who looks like they might be a good fit, reach out to them. Often, therapists will let you schedule a free consultation call prior to your intake appointment. The consultation call is an excellent time to ask a prospective therapist any questions you might have about their services. Many people find it helpful to ask about a therapist's previous experience treating the concern they are seeking therapy for.
Let's say that you're seeking a therapist who treats depression in kids. You might ask:
What's your previous experience treating depression in kids?
What approaches do you use to treat depression in kids?
Some clients also find it helpful to ask a therapist about their education or how long they've been practicing. Remember that seeing a newer therapist isn't always a disadvantage; other factors, like their passion for working with specific conditions and personality, also play a role. Use your best judgment, and think about what ultimately makes you most comfortable. What matters most to you?
Consider the population(s) they work with
Are you or your child a part of a marginalized group? Have you or your child had traumatic experiences that impact your needs in therapy? These are just some examples of when a therapist's client population could make a huge difference. Some therapists specialize in working with the LGBTQIA+ population, kids and families who have endured extensive trauma, clients of a particular faith, and so on. At times, a client may even feel more comfortable with a therapist of a specific gender. If this is going to make a difference for you, it's more than okay to ask for it and seek it out. You deserve someone who understands you or your child and can truly help.
Ask about their approach
Say that a therapist says they use a specific modality, like cognitive behavioral therapy, but you don't know what that means. Don't hesitate to ask not just "what approaches do you use?" but also, "what will happen during our sessions?" Of course, not every single session will be exactly the same, but a provider should be able to give you an overview.
Let personality be a factor
Research suggests that the therapeutic relationship has a major impact on the efficacy of therapy. "Therapeutic relationship" refers to the bond you have with a therapist. Ideally, you or your child should feel comfortable with and understood by a therapist. This doesn't need to happen in the first session. However, it is important to note that every single therapist you come across will be as unique as every person you come across in the world at large.
Some therapists will:
Give more or less feedback and input.
Disclose more or less about themselves.
Show emotion more or less openly.
If there's something you're looking for in a therapist's personality, ask about it or actively seek it out. Pay attention to how the therapist makes you feel. If the therapist is for your child, consider what your child needs most.
Compare and contrast
If you reach out to more than one therapist, compare how they respond to your questions. Does one therapist have more experience or use an approach that sounds like it'll work for you? Do you feel more at ease with one therapist than the other? This is a person you are going to collaborate with in sessions, and you should feel respected by them.
Know that you can switch
What if you start working with a therapist and realize that they aren't the right fit? Understand that it is more than okay to switch. Therapists are trained professionals who are prepared for this to happen. One therapist could be the right fit for someone else even if they aren't right for you and vice versa – a good professional maintains that knowledge and won't take it personally. Additionally, it is sometimes the case that having a therapist who is not the right fit gives you the perspective you need to find someone who is.
How Behaven Kids Can Help
If you're looking for a child therapist in Nebraska, you are in the right place. Behaven Kids has locations in Omaha and Lincoln, NE. The professionals at our facilities address everything from small challenges, like potty training and listening, to larger or more extensive problems, like anger. At Behaven Kids, we provide thoughtful intake assessments to help children and families get the care they need. Fill out the contact form on our website, or call (402) 926-4373 to schedule your free consultation and tour.