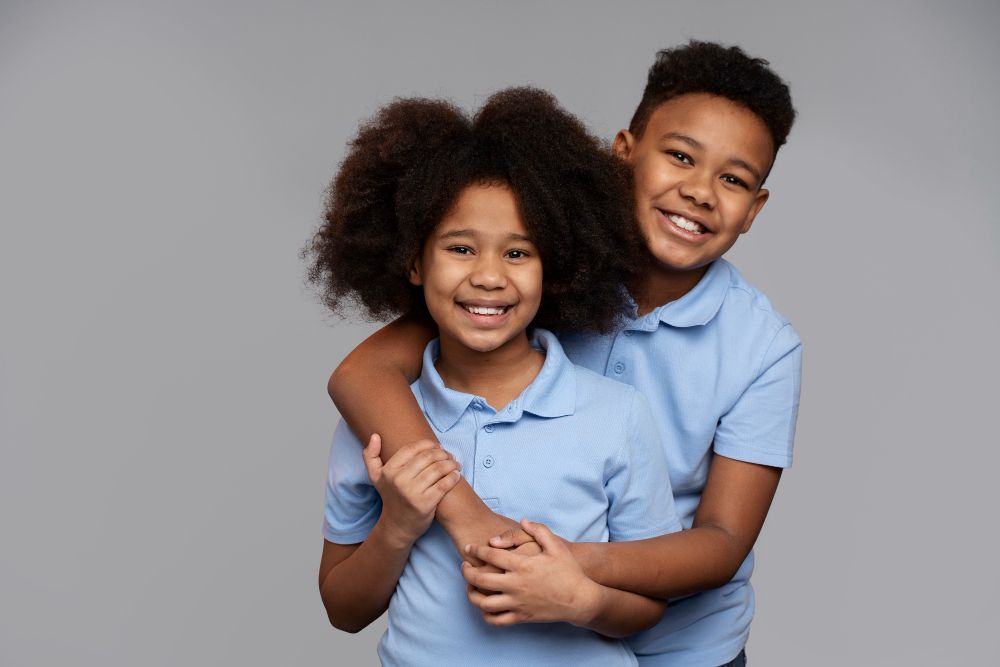 When a child has autism, it may require much of a parent's energy, focus and time. In families with multiple children, it becomes ever important to dedicate energy, focus and time to the siblings of the autistic child. How do families navigate this when there are little to no roadmaps?
3 key strategies for supporting siblings
Spend time with each child
Supporting a child with a disability can be time-intensive. Siblings will benefit from parents taking even 10 minutes to engage with them one-on-one each day. These chunks of time carved out for the sibling should be positive–a time to listen to, praise, and celebrate the sibling. Listening to them talk about their favorite new game or book is a great way to show your child that you are interested in them and their life. Siblings may also enjoy teaching you a trick or cool facts. The key is for the one-on-one time to be fun and guided by the child's interests.
Education and awareness
Education and awareness can make a meaningful impact for siblings from a young age through adulthood. Learning alongside your children is a great opportunity for both validating their experiences and also fostering awareness and acceptance of others with disabilities. Younger siblings may enjoy All My Stripes, a story about a zebra with autism. The Sibling Survival Guide is a book written for teenaged siblings of someone with a disability that provides the reader with important information from how to foster relationships with family members to understanding medical and legal issues. The National Down Syndrome Congress offers a toolkit for adult siblings that shares information about how to be an effective advocate and continue to support their brother or sister with a disability into adulthood.
Connect with local or virtual support groups
Connecting siblings to other siblings of a person with a developmental disability can foster a supportive network for your children. The Sibling Support Project facilitates local "Sibshops" throughout the United States and other countries. Sibshops are events where siblings connect, have fun, and talk about the challenges and benefits of having a sibling with a developmental disability. If your area does not sponsor a Sibshop, there are also virtual support groups to consider.