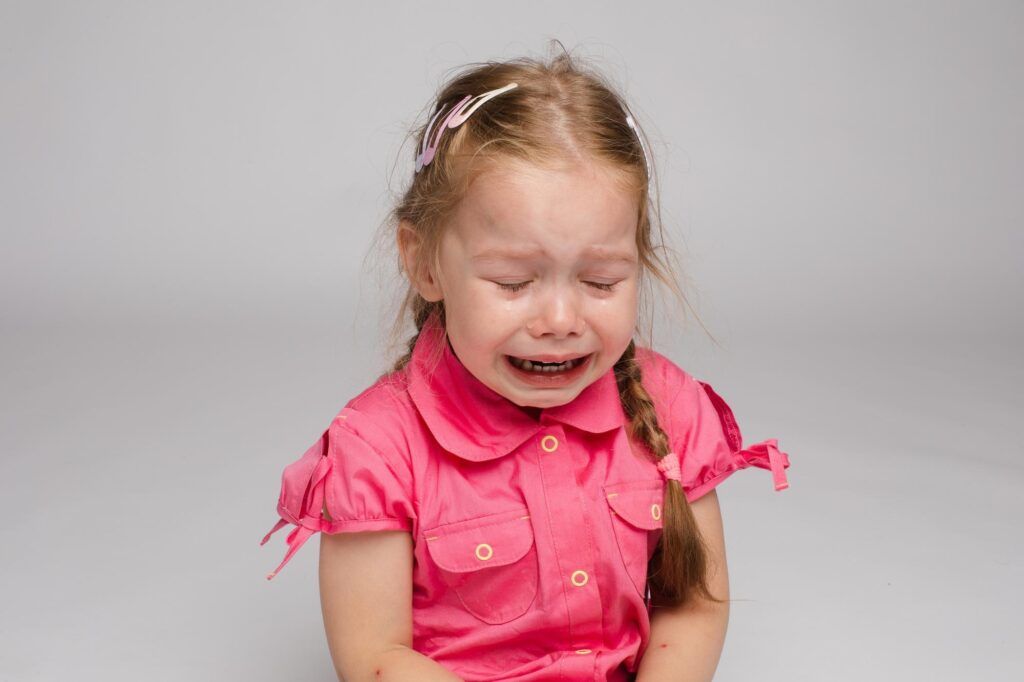 Autism Spectrum Disorder is a common neurodevelopmental condition that affects around 1 in 100 kids worldwide. Although Autism Spectrum Disorder doesn't go away, there are therapeutic interventions that help. If a child in your family has Autism Spectrum Disorder, it is likely that you want to avoid meltdowns at all costs. In some cases, meltdowns are more than disruptive than a standard tantrum and can even be dangerous to the child or others.
So, in the instance that your child with Autism Spectrum Disorder (ASD) is prone to meltdowns around the holidays, what should you do? Thankfully, there are some strategies you can use that can help prevent meltdowns.
In this blog post, we will go over 10 tips parents and caregivers can use to avoid ASD meltdowns in children this holiday season.
1. Notice The Warning Signs
During a fully-fledged meltdown, kids may hit, kick, cry, shout, scream, or bite. They may run away, refuse to get off the floor, or throw and kick items in the area. It is characterized by a loss of control, which is what you want to avoid. If you notice the initial signs of a meltdown, you can intervene before it starts.
You know your child best, so you likely know the signs that they'll have a meltdown. Commonly, these include an increase in anxiety, which might look like an uptick in pacing, rocking, fidgeting, and similar behaviors accompanied by discomfort or increasing distress, seeking reassurance through questions or finding it increasingly difficult to speak, and so on. This is what some call the "rumble stage." In other words, the time before a meltdown hits.
2. Reduce Meltdown Triggers As Much As Possible
We all have a threshold – even children. For children with conditions like Autism Spectrum Disorder, the tolerance for stress and potentially disruptive stimuli are even lower. Kids with ASD may also be overwhelmed by things that other kids are not.
Think about what happens when you're overwhelmed. Say you didn't get enough sleep, had to work every day that week, and locked yourself out of the house this morning. Then, something small happens during the day that ends up being the final straw. As a result, you snap and act in a way you wouldn't normally. However, if that small trigger had occurred on a day when you were well-rested and had not already encountered the stress of locking yourself out, perhaps you would've been able to brush it off.
In general, when human beings overwhelm their threshold (regardless of what it is), they're more apt to behave poorly or experience visible distress.
Think of what lowers your child's threshold and what brings it up. Anything that reduces a child's threshold would be considered a meltdown trigger.
For a child with autism, meltdown triggers could include but aren't limited to:
Lack of sleep
Bright lights
Loud noises
Differences in routine
Unexpected changes in plans
New foods
Itchy or uncomfortable clothes
The more of those triggers your child experiences, the lower their threshold will be, and the more likely they are to have a meltdown. On the other hand, if they're only exposed to only one or a few of these things (instead of all) and you prepare them for it, they might be less apt to have a meltdown.
Similarly, things like getting enough sleep, noise-canceling headphones, a comfortable sensory environment, frequent breaks from busy environments, comfort objects or toys, activities that your child enjoys, and knowing when they will get to leave might make it more likely that your child will tolerate the discomfort of a family dinner or getting their picture taken.
3. Discuss The Details Of Holiday Events In Advance
Meltdowns can come from overload, change, and a lot of other things that are more likely to take place at the holidays. Talking about any holiday events or activities you expect your child to go to or engage in can help. Be as specific as possible: Kids with ASD need to know more than, "we're going to your uncle's house on Thursday."
In addition to telling them about the event itself, make sure to go over the "who, what, when."
Who: Who will be there? Go into detail about what family members you'll see, if there will be a pet, etc. Depending on the child, showing them photos of the people and pets could be helpful.
What: What is going to happen at the gathering? Go into detail about the kinds of food that'll be served, what you're going to do, and the expectations you have for your child during the event. The child may also benefit from knowing about the accommodations available, such as "we can take your headphones" or "you will be able to ask for quiet time."
When: When is the gathering? Go into detail about when you're heading to the event and when you're leaving. Similarly, remind your child leading up to the event, (e.g., "we're going to your uncle's for the party in two more days.")
It is also an absolute must to plan for what to do if your child needs a break during an event or activity. Breaks can help children get or remain calm, which helps them avoid a meltdown in turn.
4. Plan For Breaks During Holiday Outings
Before you head out to a holiday activity or event, establish a plan for if the child gets overwhelmed or otherwise needs to take a break. Find a retreat, such as a quiet room, or a spot outside, where you can take your child if they start to experience overload or overwhelm. This may require coordination with the host of the gathering. If the gathering happens to be in the community, such as a restaurant, you may consider reaching out to the restaurant manager to get information about options for accommodations that could help your child.
Additionally, have a conversation with your child about what to do if they are overwhelmed or feel like they need a break at a holiday party or event.
Not all children will know their limits, which means that your child may not know to communicate that they need a break (even through non-verbal signals). If your child seems distressed and as though they're on the verge of a meltdown, don't wait for them to tell you. Move to the safe spot right when you start to notice ASD meltdown warning signs.
Some children benefit from calming techniques, such as deep breathing or physical activity. Behavioral health professionals can teach you and your child appropriate calming techniques that meet your child's individual needs if you don't know what works for your child yet.
5. Use Comfort Objects And Sensory Tools
Let children take comfort objects and sensory tools to holiday activities and events. Even at home, these can be beneficial.
Sensory tools that may help a child with ASD include but aren't limited to:
Noise-canceling headphones
Stress balls/squishy toys
Kinetic sand
Weighted blankets
Sensory Sox
Sensory brushes
Fidget toys
A comfort object of your child's choice, like a favorite stuffed animal or blanket, can make holiday activities with previously unexplored territory slightly easier.
6. Give Your Child Positive Reinforcement
We know that positive reinforcement is crucial for kids with Autism Spectrum Disorder and similar, commonly co-occurring conditions like ADHD. Positive reinforcement is frequently used by Applied Behavior Analysis (ABA) providers, and it is often taught to parents in parent training groups or individual sessions.
Positive reinforcement can be used to promote good behavior during the holidays, as well as the rest of the year. Rewards such as getting to do their favorite 1:1 activity with you, a set amount (e.g., "one hour from 5-6 PM") of screen time, or something else that your child really enjoys can be highly advantageous at this time.
Make sure that you communicate exactly what your child needs to do to get the reward. Be as clear and specific as possible. Once they earn the reward, follow through with the reward right away.
7. Search For ASD-Friendly Holiday Activities
Look for ASD-friendly activities in your area. Many malls have special sensory Santa hours, for example, for kids who celebrate Christmas and are on the spectrum. Additionally, think of what'll make the holidays fun for your unique child. What do they like? What'll be fun for them? How can you incorporate it into holiday activities?
Here is an example: Perhaps, there's a game or movie they like. Can you find an ornament with one of the characters to put on the tree? Can you let them pick out a prize or a toy to take to an event with them?
The goal is to create positive associations with the holidays for your child and to let them have autonomy when it's possible.
8. Maintain Realistic Expectations
This goes alongside reducing meltdown triggers, but it's important to address it. To make things easier for yourself and your family, make sure that your expectations are realistic. Don't put too much on your, your child, or your family's plate if you can help it.
In advance, take a look at the potential activities and events that'll occur over the holidays. What can and can't your family do? Is there anything that might be a little too much?
Maybe, there's a holiday meal coming up, and you are aware that trying a new food (an already stressful activity) while around so many people will be too much. In this instance, you might allow your child to have a safe food at the holiday meal. Managing the amount of "new things" during the holidays can be helpful to avoid surpassing your child's threshold.
Additionally, it may be the case that multiple holiday events or activities happening in a short amount of time can be too stressful or exhausting for your child. Know that it is okay if you have to say "no" to some events!
9. Create A Plan For Unavoidable Meltdowns
Meltdowns happen. It can be discouraging and difficult, but it isn't your or your child's fault. Not every potential trigger can be predicted or avoided. Before holiday festivities start, think of the steps you'll take to navigate meltdowns in a calm, appropriate manner if they happen.
For parents and caregivers, navigating a child's meltdown typically includes:
Focusing on safety first. Safety is the most important goal for kids who may engage in self-injurious behaviors.
Staying calm yourself. Use a soft, even tone of voice when speaking to the child. Stick to "yes or no" questions rather than open-ended questions.
Removing the child from potential triggers (e.g., aforementioned stimuli like bright lights, crowds, loud talking, and so on, that lead to overstimulation in kids with ASD).
Provide distractions and sensory comforts. Aforementioned sensory objects and toys may be advantageous at this time.
If you are a parent or caregiver, give yourself grace. The holidays are a hectic and frequently challenging time of the year, especially for children with ASD and their families. Improvements in behavioral health take time, and it is not a pursuit you need to take on alone.
10. Tend To Mental Health Needs Year-Round
Enlisting support from mental and behavioral health professionals can help your child increase independence and get to an overall healthier place. If you aren't already, it may be valuable to find behavioral health support for your family. This is not specific to the holidays. Getting the right care can help you set your child and family up for success all year, including the holiday season. The sooner you reach out, the sooner your child and family will have the tools you need. That said, while early intervention makes a difference, it's never too late.
At Behaven Kids, we offer:
Therapy. We utilize three different therapy models, including cognitive behavioral therapy (CBT), dialectical behavioral therapy (DBT), and child parent psychotherapy (CPP). Parents and children work with licensed mental health professionals, such as family therapists, to gain new skills and improve behavior.
ABA for children with ASD. Applied Behavioral Analysis (ABA) aims to promote positive behavior, help children with social skills and communication, decrease negative behavior, and improve practical or functional skills.
Day programs. Our day programs offer a high level of outpatient support, lasting from 6 AM-6 PM Monday through Friday.
In addition to other models, our mental health therapists utilize family therapy, individual therapy, group therapy, and group psychoeducation. We use evidence-based approaches to teach children and parents awareness, as well as how to cope, grow, and meet goals unique to your child or family. Behaven kids will give your child an assessment first to determine the appropriate level of care.
Contact Us
There are many options out there for parents and families of kids with Autism Spectrum Disorder. It's important to pick the right one. If you're interested in getting services for your child or family, go to our admissions page or call us at 1-402-926-4373.
You can also contact Behaven Kids via the web here.