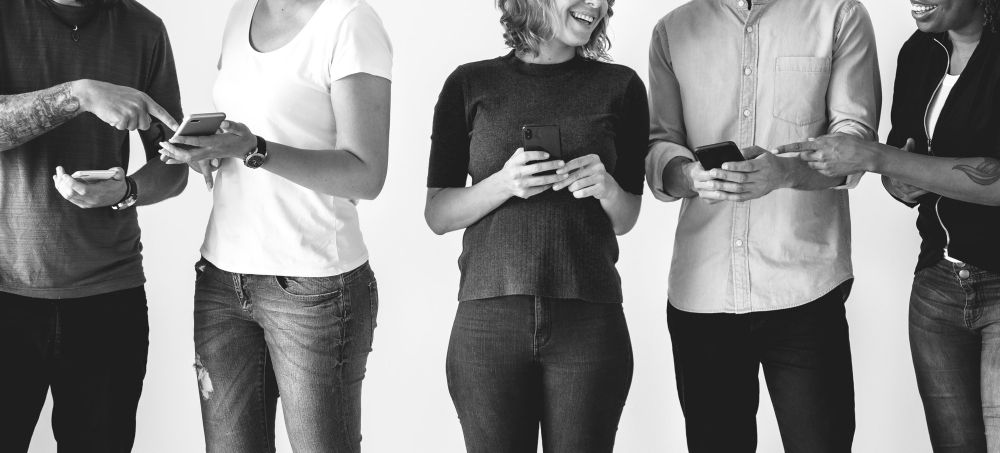 Parents raising children with autism spectrum disorder (ASD) are not in it alone. There are many resources available to help children with ASD and their families. Below, you'll find eight examples.
The Autism Society's website contains a useful blog and informational articles, covering matters such as how to identify symptoms of ASD and how to interact with primary care providers and diagnosticians. The society also oversees a network of local affiliates. Along with providing education, information and referrals, many of these regional organizations run community events curated by knowledgeable BCBAs.


The National Autism Association holds and records ASD-focused webinars, and it has compiled a plethora of information on safety for individuals with ASD. Additionally, it maintains a blog featuring posts from experts. The association's Give a Voice program offers assisted communication devices and practitioner access to individuals with autism and speech challenges.
Autism Connect lets parents look up ASD-relevant services. Through its searchable database, you can find organizations, doctors and support groups, among other useful sources of help, in your area. Autism Connect also maintains a list of books and events as well as apps and other resources.
The Autism Science Foundation offers guides on recognizing signs of ASD early, how to care for children newly diagnosed with ASD and options for evidence-based treatment. It also has published useful information on what children in different phases of development find beneficial. This foundation additionally runs research programs in which families may participate. Top rated non-profit agency.


Parenting a Child with Autism covers myriad topics for parents of children with ASD, including the disorder's symptoms and common misconceptions. It also prepares parents for meeting specialists and finding support. Another area of focus is items that can make your child more comfortable.
Sincerely, Your Autistic Child is a unique book that gives parents insight into the experiences of people with ASD. Its contributors, who have ASD, relay how growing up with ASD affected their lives. They also describe ways you can empower and celebrate your child. Most of the letters are from a female perspective.
Autism Action Partnership helps the Nebraska autism community with various programs that support families, promote inclusion, and help those with autism prosper.
Beaming Health provides a variety of resources for those who provide support to a family member or friend with autism. In addition to a national directory of specialized care providers, their site offers several valuable and free resources including an autism screener, a roadmap for what to do when your child is diagnosed and a learning center with articles written by experts.
Autism Family Network is a volunteer-based non-profit that supports and advocates for individuals on the spectrum and their families. They have a monthly newsletter highlighting local support groups, activities and social/recreational experiences.
This is just a sample of ASD resources. As you search for help, you can evaluate different organizations by looking up reviews and asking how their personnel are trained. Because many autism-focused organizations are nonprofits, you may also find Charity Navigator useful, as this website assesses charities' performance and reliability. Also keep in mind that while many resources are free, not all are, so be sure an option fits your budget before pursuing it. Another consideration is whether an organization aids children with ASD; many do, but some tilt their efforts toward adults.
As you have no doubt found, raising a child with autism can be a challenging and isolating experience, but it doesn't have to be. One of the most effective ways for parents of children with autism to support one another is through networking. Building a network of other parents of children with autism can provide a wealth of knowledge, resources and emotional support.
One way to network with other parents is to join a local autism support group. Many communities have groups specifically for parents of children with autism and these groups can provide a space for parents to share their experiences and offer each other support. Many of these groups also have a wealth of knowledge about local resources, such as therapists, schools and support services, which can be incredibly valuable for parents.
Another way to network with other parents of children with autism is to participate in online communities. There are many online forums and social media groups specifically for parents of children with autism, and these can be a great way to connect with other parents from all over the world. These communities can provide a space for parents to share their experiences, ask for advice, and offer support to one another. They can also be a great way to stay informed about the latest research and treatments for autism.
Networking with other parents can also be beneficial for the children themselves. Many local support groups and online communities organize events and activities that provide opportunities for children with autism to socialize and interact with other children who have similar experiences. These activities can help children with autism develop social skills, build friendships and feel less isolated.
A lot of schools and therapy centers have parent advisory boards, where parents can come together to share their experiences and offer feedback on the services provided. This could be a viable way to connect and communicate with others in your situation.
Attending conferences and workshops about autism is another good way for parents to network with one another. These events provide an opportunity for parents to learn about the latest research and treatments for autism, as well as connect with others. Many of these conferences and workshops also feature speakers and panelists who are experts in the field of autism, and who can offer valuable insights and advice.
As a parent of a child with autism, it is important to remember that you are not alone. Building a network of other parents of children with autism can provide a wealth of knowledge, resources and emotional support. Joining local support groups, participating in online communities, attending conferences and workshops, and connecting with other parents through schools and therapy centers are all effective ways to network with other parents of children with autism. By reaching out to other parents and building a network of support, families can more effectively navigate the challenges of raising a child with autism and create a sense of community for their children and themselves.