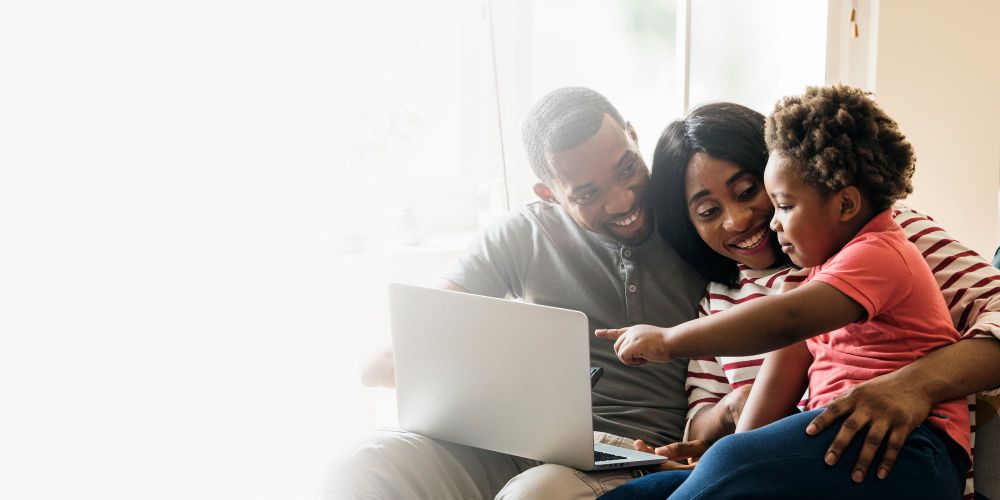 As a parent, you know the importance of connecting with your child. However, it can be more challenging to bond when a child experiences behavioral health problems. Many parents find themselves in a place where their time and energy are spent on power struggles, worry, and correcting behavior. Even if some concerns do not dissipate entirely, the height of this pressure is often temporary. With the right help, both your child's behavior and your child-parent bond can improve tremendously.
In the interim, it is crucial to maintain a strong bond and relationship with your child. A secure and healthy attachment between parent and child is a vital foundation for addressing any behavioral concerns. In this article, we'll discuss family bonding activities suitable for children with behavior problems, such as board games, arts and crafts, or making pillow and blanket forts. Then, we'll go over how to get help for a child with behavior problems.
Family Bonding Activities for Kids with Behavior Problems
Strengthening the bond you have with your child – or keeping it strong – can be a major part of addressing behavior issues. If you and your child are used to tension, it's vital to have enjoyable moments to set a positive baseline for your relationship. The most suitable activities for your child may vary or change based on factors such as developmental level and personality. With that in mind, here are some ideas for family bonding activities to consider.
Active hobbies
Movement is proven to have positive effects on mood, mental health, and behavior, which makes active hobbies an ideal option for kids with behavior problems. Many children struggle to keep their body still for extended periods of time, so activities which engage them in physical movement will reduce the stress for both you and your child. In general, children require at least one hour of moderate to intense physical activity per day. This can be achieved through play and enjoyable hobbies, many of which can be done as a family activity. Fun, active hobbies for your family may include:
Dancing: Put on music your child enjoys and have an at-home dance party
Hula hoop competitions: See how long everyone can hula hoop for until their hoop drops – the family member who lasts the longest wins
Jump rope competitions: Much like a hula hoop competition, the goal is to jump rope at the same time and out who can jump rope for the longest!
Outdoor walks and hikes
Indoor trampoline parks
Active video games
Online exercise videos
Frisbee
Playground time
Hopscotch
Sports
Yoga
If you choose to play sports together, you have a lot of different options, from family basketball to family tennis. Some families are able to swim together or try other water-based activities, though it depends on what you have access to and whether water-based activities are suitable for your child at this time.
Low-cost activities are ideal for many families. If this is true for you, you can sometimes find jump ropes, hula hoops, and frisbees at dollar or discount stores.
Pillow and blanket forts
Most children will be excited to make a fort. It's a great activity for kids with behavior issues because it's hands-on and engaging, easy to do at home, and low-risk. Even better, it's most likely free – all you need are some pillows, blankets or sheets, and chairs.
Making a fort is simple. Just drape blankets or sheets over the edges of chairs with your child or children. You can make it as large or small as you'd like. Then, put pillows and anything else your child or children might want inside.
If you can, you might watch a movie from inside the fort together, or you might try other activities inside the fort with your kid(s), such as playing a game or reading.
Board games
Board games are frequently used by occupational therapists and other professionals who work with kids with behavioral health and related concerns. There are a ton of upsides to using board games to bond with your child. First, there are a ton of board games to choose from, and you can pick the best fit for your family based on your child's age group or developmental level, what you think they'll enjoy, and other factors that are relevant to you – such as whether or not the game requires movement or has an educational component.
Games like Twister are a great alternative to traditional board games for kids who find it tough to sit still.
Card games
Like board games, occupational therapists and other professionals often use card games for children with concerns related to behavior, attention, and memory. Card games are usually inexpensive and inclusive of various age groups, which might make them an ideal option for your family. Examples of fun family card games might be UNO, Crazy Eights, Go Fish, or matching games.
Building games
Building activities, such as with Legos and Lincoln Logs, promote fine motor skills and focus. They are also hands-on and low-pressure, making them a viable option for kids with behavior problems. Since people of all ages frequently enjoy these activities, they are easily found at most retailers, which make them a practical choice for family bonding.
Arts and crafts
Art projects are classic childhood activities, and it's easy for the whole family to join in. Arts and crafts projects to try can include but aren't limited to:
Painting: You can paint on a canvas, but finger painting, painting objects (like wooden boxes or figurines), and so on, also works
Creating objects with clay, play dough, or moldable foam
Drawing: Engage with your child in free-form drawing with crayons, markers, or colored pencils, or find color-by-number or other coloring pages of your child's interests
Beads: Make bracelets, necklaces, lanyards, or bead animals
For kids with behavior problems, challenges with motor skills, and other concerns, you might adjust or choose specific crafts that are easier to clean up.
Make play dough
We talked about using play dough for arts and crafts, but what about making your own?
Making DIY play dough is fun for kids, and the ingredients are readily available at most stores. Here is a simple playdough recipe:
2 cups of flour.
½ cup of salt.
2 tablespoons of vegetable oil.
2 tablespoons cream of tartar.
1 ½ cups boiling water.
Food coloring.
If you feel that it might be more appealing to your child, you can also make slime. There are a ton of videos online for kids with instructions on how to make slime. Watch one first so that you can buy the ingredients, and then follow the instructions with your child or children together.
Picnics
Picnics are a great opportunity for family bonding, and it is a good way to get everyone outside. Much like physical activity, time outdoors is shown to lead to improvements in mood and overall well-being. If you have access to outdoor space at home, you can use it for your picnic, or you can go somewhere else, such as a local park. If your child or children are old enough, you can involve them in the process of getting food ready for the picnic.
Cooking and baking
Many kids love to help out with cooking or baking. If you can, you might look into a few child-friendly recipes and give your child the opportunity to make a choice between them. However, some parents might opt to decide on a recipe themselves, especially if they have multiple kids who might be upset if one child gets to make the decision. Cooking and baking together is an opportunity to teach children math skills through measuring ingredients, and it can feel rewarding to see the finished product. Give your child age-appropriate tasks in the process.
Mini Golf
Mini golf is a relatively straightforward game, and you can usually include as few or as many players as you want within reason. This makes mini-golf a suitable option for families of all sizes, whether you are a single-parent household with one child, have a two-parent household with multiple kids, or have another family structure. Some mini-golf locations are indoors, and others are outdoors. If you prefer an at-home alternative, it is possible to buy mini-golf setups in-store or online.
Reading
Reading to your children provides a host of different potential benefits. Especially if you primarily get time with your kids at night, reading is a way to bond with children and help them wind down all at once. If you have a hard time getting your child to sit down so that you can read, here are some tips that might make it easier.
To prepare your child for reading time, you can:
Let them move around: Kids do not need to sit still to get the benefits of reading. You can ask questions to make sure they're taking in the story, even if they fidget or move around the room. It can be freeing for kids to know that they can get up and move around while you read aloud, especially if this has been a power struggle before
Engage them in the process: Ask kids questions about the book or otherwise discuss the book to connect. With children who can read, you might let them read parts of the book. Interactive books (such as those with sensory features) can be helpful for younger kids
Providing sensory objects and fidget toys: Whether during the day or at night, kids might behave or concentrate better when you read to them if they have sensory objects, fidget toys, or a comfort object like a stuffed animal
Finish their bedtime routine first: Implementing bedtime routines can be very helpful for kids who have trouble falling asleep. If you intend to read to your child before bed, finish more time-consuming parts of their bedtime routine, like bathing, first
Even if you intend to read to your child during the day, plan to soothe your child before you get started. Reading to your child while they drink warm tea, directly after physical activity, or while they eat snacks, for example, might make for a calmer experience. Similarly, you might read together after/while using comforting sensory stimuli, like white noise or holding a comfort object.
At-home family movie night
While you may want to limit excessive screen time, there is nothing wrong with having a family movie night every now and again, especially if it helps you bring your family together. Make your family movie night special by popping popcorn or making other treats at home, and pick a movie that all of your family members will enjoy. Much like reading, for kids who have a tough time calming down, you might try to use some soothing activities first so that they are in the right headspace. Some kids have a hard time going to movie theaters due to behavioral problems, and this is a way to bring the movie-going experience into your own living space.
When Behavioral Problems Interfere with Family Activities
What if behavioral problems interfere with family outings or another activity? Having a plan matters. Here are some tips for what to do when behavior problems arise:
Stay calm and model good behavior for your child. Make sure that you speak with your child with a gentle, even tone.
Be willing to answer "why." If a child wants to know why they have to do something (e.g., why it's time to leave the park), model respect by explaining your reasons clearly.
Let kids take a break. If a child starts to get upset, angry, or otherwise experiences heightened emotions, it may be time for them to take a quick break.
Teach kids calming techniques. Calming techniques like breathing exercises can be taught when your child is in a less-heightened state. Referring back to them can be incredibly valuable during times of distress.
Have consequences. Clearly state what will happen if they do not follow your instructions.
Remain firm. Follow through with discipline.
Mental health professionals versed in behavioral problems can help your child and family get to a better place. Working with Behaven Kids is an excellent way to get the support you need.
Get Started with Behaven Kids
Therapy is typically the first recommended treatment for children with behavioral concerns. Behaven Kids offers a range of different therapies that can help your child find their strengths, express themselves healthily, and overcome challenges. If you're interested in our services, go to our admissions page to learn more or call us at 1-403-926-4373.
You can also contact Behaven Kids or find a location here.